Ken Lyons, KN4MDJ Ham & Scouter Questionnaire <-- Please help us by clicking here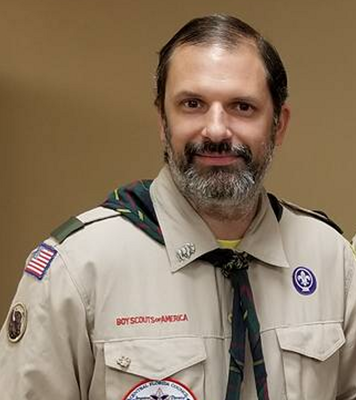 ARRL Southeastern Division
Assistant Division Director for Radio Scouting
Promote Radio Scouting activities and opportunities in both the Boy Scout and Girl Scout programs covered by the Division. Participate in regular discussions with ARRL HQ, National BSA and National GSUSA regarding the Radio Scouting program and how best to improve the program nationally and in the Division. Areas covered: 31 BSA Councils, 14 GSUSA councils in Alabama, Georgia, Florida, Puerto Rico, US Virgin Islands for a half million scouts.

The ARRL Southeastern Division, the largest ARRL Division that is comprised of the following scouting sections.
Boy Scouts of America (BSA) NST Areas 14,15,16, & 12 (USVI)
Girl Scouts of the USA (GSUSA) & USAGSO - USA Girl Scouts Overseas (USVI)


I'm Ken Lyons, KN4MDJ, the trustee for wB4SA, the Central Florida Councils – Radio Scouting program for 26,000 scouts in 9 counties and I helped restart our council program in 2018. Our ARRL youth club provides STEM education about radio technology and is offering federal tech licenses at summer camp. In 2019 alone we presented before 12,300 scouts at our events. Currently working to restart other councils and expand the program.

Early and Scouting
I was born into a dual working military family, aka Army Brat, parents were stationed at different places. A dozen moves between the northeast US (PA,WV,MD,DC) and Europe. Gained worldly experience living in Germany for over a decade finishing school. I entered US-BSA scouting in 1992 as a youth with Kaiserslautern troop 69 (Germany Trans-Atlantic Council). Later moved to Worms Germany, was part of troop 137 and Senior Patrol Leader SPL at 1 st class rank. I made it to BSA Life rank and earned the wilderness survival Merit Badge in the ALPS! Later moved to Florida in 2003. I was an assistant scoutmaster for Troop 40 (First Baptist Church Orlando) from 2014 to late 2018, district training chair in 2018-2019 and served on Wood Badge staff for 3 years. Happily married to Trista in 2009 and I currently volunteer for a Service Dog org and councils BSA Radio Scouting program. We have no kids, but working to adopt.

Work and Ham Radio
I was employed by the US Department of Defense from 1996 to 2003. Then worked for 17 years as an IT Manager. Our troops last summer camp trip was the Delaware River Gap where I needed a VHF radio, just-in-case and had to get licensed. That sparked doing JOTA in October, breaking national records then formally restarting the council program with support from Mike Evano and Leigh Taylor. And advice from Jim Wilson at national K2BSA.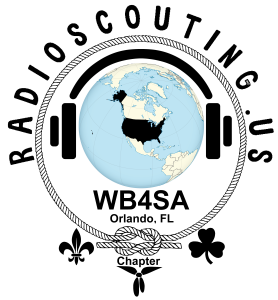 I'm delighted to be appointed in this position as it enables me to directly reach out to other councils to assist in expanding the Radio Scouting programs and exchange working programs between members. I've been continually registered with the BSA since 2014 and was registered with GSUSA in 2011 to provide the Animal Helper Badge.

73 & YIS (yours in scouting),
Ken Lyons, KN4MDJ / Trustee for wB4SA, Cell 407-496-6694
BSA – Central Florida Council – www.RadioScouting.US/cfc



---
Due to branding, copyright disputes and policies between youth organizations, no logos of any brand can be displayed. This site is on behalf of Ken Lyons, KN4MDJ to serve the ARRL Southeastern Division in bridging youth scouting programs to the ARRL and expand the Radio Scouting concept between organizations. Contact: KN4MDJ@Gmail.com
© 2020 All rights reserved by their respective owners. This site and program are for educational use of scouting youth, for ALL programs.