Ken Lyons, KN4MDJ ARRL Southeastern Division - Assistant Division Director for Radio Scouting
---
2023 ARRL Field Day invite for Scouting Youth


Clubs:
If you are doing any in-person field days this year I'd like to invite scouting youth to visit your field day and maybe a GOTA station. If your club is interested in having a few scouts visit, please let me know the location address and a contact email for them to RSVP. I will be sending out a flyer to every district and council in the division to advertise field day directly to scouting youth. Don't forget to register on the main ARRL site so you are on the Field-day map!

Scouting/Youth Flyers:
BSA Flyer - Boy Scouts of America
- http://www.kn4mdj.com/2021-ARRL-Field-Day-Scouts-Invite-BSA.pdf

GSUSA Flyer - Girl Scouts of the United States of America
- http://www.kn4mdj.com/2021-ARRL-Field-Day-Scouts-Invite-GSUSA.pdf

Next steps for youth:
For BSA suggest they do the Electricity, Electronics and then Radio Merit Badge.
For GSUSA suggest the ARRL Radio and Wireless Technology Patch.
Both programs provide a path to a tech license with a couple more hours of study, as both programs cover about 80% of the FCC tech test fundamentals.



Hams:
If you are available for field-day or JOTA, this year should be an interesting year. It's hoped everyone will have fun. My goal is to help teach the next generation by giving them the experience and observe your field-day and invite you to our JOTA's. If your group takes field-day very seriously and would prefer to NOT have visitors or scouts visiting please let me know and I'll remove your contact info from my list.

Helpers Wanted:
We need helpers in a number of areas. Some willing to setup demo stations, others to teach merit badges, others to coordinate between their club and local youth programs. Sign up here: http://www.kn4mdj.com


73 & YIS (yours in scouting),
Ken Lyons, KN4MDJ@Gmail.com
ARRL Southeastern Assistant Division Director - Radio Scouting, www.kn4mdj.com
"Bringing Amateur Radio Scouting STEM programs to a half million scouts in AL, GA, FL, PR, USVI"



---
---
---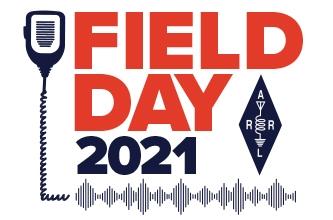 June 23 & 25 Scouts are invited to visit and learn about Radio Communications during 2023 ARRL Field Day
ARRL Field Day is the single most popular on-the-air radio event held annually in the US and Canada. On the fourth weekend of June of each year, thousands of radio amateurs gather with their clubs, groups or simply with friends to operate from remote locations, contacting other hams, youth and scouts around the world without infrastructure.

Field Day can be a picnic, a campout, practice for emergencies, an informal contest and, most of all, FUN!


---
2023
All known locations: via ARRL Field Day Locator http://www.arrl.org/field-day-locator
The following list are events that I know about, a [] mark means the club has confirmed scouts/youth are welcome to visit.

FLORIDA
[] Central FL - LARA @ Institute for Public Safety
1565 Lane Park Cutoff Rd, Tavares, FL 32778
Frank Anders, KK4MBX, 484-794-5828, kk4mbx@outlook.com


[] N4EH-Lake Monroe Amateur Radio Society
Central Winds Park, SR 434, Winter Springs, FL
Jacqueline Singleton, 321-439-1032, ann1945@me.com
OR John Knott, 407-841-0874, fieldday@oarc.org


Prior locations (2022/2021)Contact to verify same location
[] West FL - K4SRC-Santa Rosa County FL ARES
4499 Pine Forest Road, Milton, FL
Arc Thames, 850-979-4100, arc.thames@srcares.org
Event page: https://srcares.org/summer-field-day-2021/


[] West FL - W4UC-Five Flags Amateur Radio Assoc
10370 Ashton Brosnaham Rd, Pensacola, FL
All troops in Pensacola area invited. Planning meeting Saturday May 22nd - at Village Inn at 1:30PM.
Eugene Bannon, 850-477-0024, kb4hah@bellsouth.net


Teamed up with LMARS 2023
[] Central FL - K1AA-OARC Orlando Amateur Radio Club @ Central Florida Fairgrounds
4603 W Colonial Dr, Orlando, FL 32808
John Knott, 407-841-0874, fieldday@oarc.org


Central FL - WD4WDW @ Disney Emergency Amateur Radio Service - Maxwell Field
1945 E. Buena Vista Dr, Lake Buena Vista, FL, 32836
Andy Milluzzi, 440-829-1187, officers@wd4wdw.org


West Central FL - BARS @ TBD
?
?


West Central FL - EPARS - K4EX East Pasco Amateur Radio Society
32700 Railroad ave., San Antonio, FL
Chris Bloxsom, 224-221-5064, fieldday@eparsonline.org


[] West Central FL - WA4GDN-Gulf Coast Amateur Radio Club
10005 Ridge Road, New Port Richey, FL
Barry Keaveny, 727-277-5794, fieldday@gulfcoastarc.org


[] NF4AC - North Florida Amateur Radio Club
Alachua County EOC 1100 SE 27th Street. Gnv FL
Gainesville, FL
online signup form: https://docs.google.com/forms/d/e/1FAIpQLScjAh6Rjdw-18voV6hwRG9Fdng6eB3nedGaLlQKCMDzge5sOg/viewform
Gordon Gibby, 352 246 6183, docvacuumtubes@gmail.com


[] K4GNV-Gainesville Amateur Radio Society
14450 NE 148th Ave, Waldo, FL
Shannon Boal, 352-317-2094, K4GLM@ARRL.NET


[] North East Central FL - N4DAB - Daytona Beach CERT ART 129 Valor Blvd, Daytona Beach, FL
Steve Szabo, 386-566-2085, sszabo1@cfl.rr.com


[] North East FL - K4D-North Florida Amateur Radio Society/Duval ARES
8045 Hogan Rd, Jacksonville, FL 32216
Todd Lovelace, 904-442-6107, T.Lovelace@comcast.net
-- We are focused on solar powered emergency comms this year.


South East FL - W4OT-Vero Beach Amateur Radio Club
Gregory Wagner, 214-680-1678, greg@inlineexperience.com


[] South East FL - K4ZK-Martin County Amateur Radio Association
3443 SE St. Lucie Blvd, Stuart, FL
We will have a GOTA setup and will be attempting an ISS contact.
Yes we will have our 85' tower setup with a monster 4 element 10 through 40 M beam being driven by 3 stations.
Stephen Marshall, 772-485-7764, ww4rx@arrl.net


South East FL - KS4NB-Wellington Radio Club
Village Park, Pavilion 3, Wellington, FL
Jeff Beals, 561-252-6707, wa4aw@arrl.org


South East FL - N4BRF-Boca Raton Amateur Radio Association
10875 WEST ATLANTIC AVE, DELRAY BEACH, FL
JOHN COLE, 207-239-0268, wirehead52@gmail.com


South East FL - NB4RC-North Broward Radio Club
Deer Isle, Deerfield Beach, FL
Joseph Tiritilli, 954-296-4234, JoeyJet@Bellsouth.net


South West FL - W4SFL-ARASWF Vetrens Park, North Naples, FL
Dave Carpenter, 267-981-6087, slowstdy@mac.com


[] South West FL - WX4E-Charlotte Amateur Radio Society
CHEC-Charlotte Harbor Environmental Center, 10941 Burnt Store Rd, Punta Gorda, FL
David Weinstein, 305-951-9834, k3fhp@arrl.net



---
Alabama
[] Randy Sedlak's Farm, KV4AC
4975 Snowden Chambers Road, Montgomery, AL
Dale Beach, W4MTM, banjo102@aol.com


WD4ROJ-Enterprise Amateur Radio Society
Henderson Park, Pav. 3, Enterprise, AL
Carl Rippe, 334-379-4207, kc4flt@yahoo.com


K4TNS-Jim Bell Wireless Associaton
2821 Sand Cut Rd, Greenville, AL
George Milligan, 334-300-0719, ak4ng.us@gmail.com


WG5D - Phil Dolbow & Pat Rasavage
130 Mallard Cove Ln, Titus, AL
Phil Dolbow, 512-608-2891, phil.dolbow@gmail.com


N4THM-Turkey Heaven Mtn Repeater Association
33.550235,-85.347987, Ranburne, AL
Randy Smith, 256-926-8751, w4aub@bellsouth.net


W4BLT-Blount County Amateur Radio Club
88223 US Highway 278, Snead, AL
Daryl Isbell, 205-222-4479, cotton.isbell@gmail.com


[] KN4UPN-Boaz-Albertville Amateur Radio Club
1991 Beulah Road, Boaz, AL
Only active Saturday 1pm to 9pm CDT
David Sellars, 256-744-4582, kb4la@arrl.net


K4BFT-Huntsville Amateur Radio Club
U.S. Space and Rocket Center, Huntsville, AL
Laura Morgan, 256-384-3208, info@harc.net


[] N4SEV-N4SEV Limestone Amateur Radio Emergency Services
Athens Middle School 100 Hwy 31, Athens, AL
Chris Swader, 256-476-0586, csw8rn@yahoo.com


K4R-Redstone Rockets
Von Braun Planetarium, Monte Sano, Huntsville, AL
Rob Suggs,256-701-2673, rob.suggs@knology.net



---
Georgia
[] K4PAR-Piedmont Amateur Radio Club
234 N Wesley Chapel Rd, Eatonton, GA
Larry Gage, 503-504-8500, KM4LFT@iCloud.com


[] K4WAR-David M. Fiedler Memorial Amateur Radio Club
Harlem, GA
Matthew Sherburne, 7038812934, matt.sherburne@gmail.com


[] W4G-Athens Radio Club
Athens, GA
Claude Ray, 7063183673, claude_ray3@yahoo.com


W4NGT-North Georgia Tri-State ARC
Blairsville, GA
Rick Maddox, 404-310-7072, rmaddox46@gmail.com


[] W1J-Cherokee Amateur Radio Society
Woodstock GA, Taylorsville, GA
Martin Buehring, 770-331-7453, kb4mg@arrl.net


W4BOC-Alford Memorial Radio Club
840 Vfw Dr, Stone Mountain, GA 30086
Richard Dervan, n1rbd.fd@gmail.com


K7UWR-RADIO ACTIVITY OF SAVANNAH
FT MACALLISTER STATE PARK, Savannah, GA
Lare Dean, 912-323-9857, nice2afault@yahoo.com



---
Puerto Rico
KP4NET-Lares Amateur Radio Emergency Service NET CLUB, Inc.
BUSCANOS EN GOOGLE MAPS COMO KP4NET, ESTAREMOS EN LOS PREDIOS DE NUESTRA CASA CLUB EN LARES AL LADO DEL CUARTEL DE LA POLICIA. TE ESPERAMOS!!!
Lares, PR
Mitchell Rosado, KP3L, 939-969-0587, KP3L@ARRL.NET



---
U.S. Virgin Islands
[] NP2VI - St. Croix ARC
Next to Sweet Bottom Dive Shop
Cane Bay, St. Croix, VI
Fred Kleber, K9VV@ARRL.NET



---
Last update May 17, 2021